Rockstar Joan Jett took the term "I Love Rock N' Roll" quite literally when she released her hit cover of the song in 1982. But her love for rock n' roll was met with years of resentment simply because she was a girl. From her time in The Runaways to her Rock N' Roll Hall Of Fame induction, she challenged the gender norms of the rock industry through her passion for music and performance.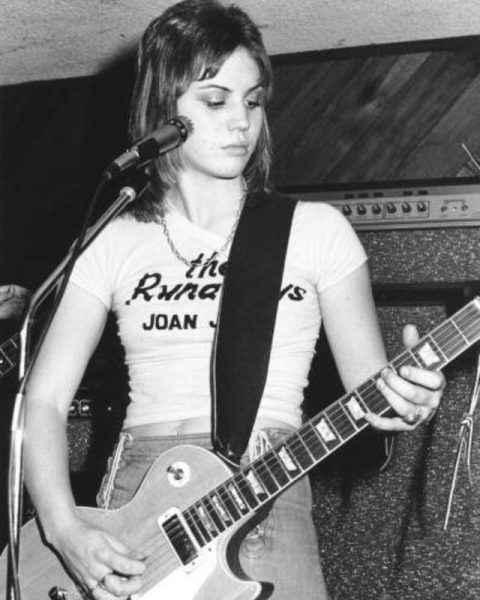 Joan Jett was born in Wynnewood, Pennsylvania before later moving to Maryland where she grew up. At age 13, she asked her parents for a guitar for Christmas and from the get-go was on the road to stardom. When she began taking guitar lessons, her teacher told her, "Girls don't play rock n roll" and discouraged her from learning raunchy rock chords reminiscent of Black Sabbath. Joan stated, "Girls have been playing in symphony orchestras for years with violin and cello and now you're telling me girls can't play rock n'roll?" From that moment onwards, she was fueled to become one of the greatest female rock stars of all time.
Story continues below advertisement
The Runaways 
Upon moving to Los Angeles, her passion for heavy rock n'roll only grew as she ventured into the various music clubs on Hollywood's Sunset Strip. Immersing herself in Hollywood's rock n' roll scene, she recalled, "There were no young girls at all playing guitar or any sort of instruments. I wanted to change that." At age 16, she, alongside drummer Sandy West, formed an all-girl band made up of 5 members called The Runaways. The members included Joan Jett, Cherie Currie, Sandy West, Lita Ford, and Jackie Fox. The group completed their first self-titled album in 1976 called The Runaways.  The album featured the hit track Cherry Bomb which sold over 70,000 units. However, despite the group's success, many tabloids didn't take the group seriously. Joan Jett recalled being "spat and yelled at" by American fans simply for being an all-girl rock n' roll band. But despite the backlash they faced in America, they didn't let this stop them from touring the world and joining the punk rock revolution. Following the release of their album Queens of Noise, they toured all throughout Europe and Japan. "When we got to Japan it was like Beatlemania. Many of the girls in Japan are seen as second-class citizens so when we got there, we were met with thousands of young girls who were inspired by us. It was unlike anything we had ever seen back in the States." Following their tour in Japan, lead singer Cherie Currie left the group leading to The Runaways slow downfall. Joan Jett took over as lead vocals for the group's next two albums before the band disbanded in 1979. Joan Jett was devastated following the group's breakup. "I felt like the world was laughing at us. Everyone said, "We told you an all-girl rock n roll band wouldn't work!" I thought, "How dare you tell me what I can and can't do!"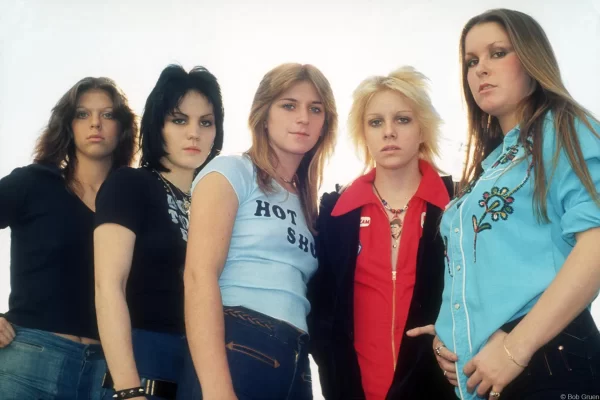 Joan Jett And The Blackhearts 
Joan Jett met her soon-to-be manager Kenny Laguna in 1979 following The Runaways breakup. With Laguna's help, she formed her new band Joan Jett And The Blackhearts. "The reason why I didn't create another all-girl band was because I knew people would compare us to The Runaways. That's why I decided to front the band with male guitarists and drummers." But despite reinventing her career and sound with The Blackhearts, she was still met with misogyny rooted in the rock n' roll industry. "All of the members of The Runaways got record deals following our breakup except me. My look wasn't considered "pretty" by the industry so trying to release my records was met with "Lose the guitar" or "Change your look" which defeated everything I stood for." Joan Jett sent her now iconic tracks I Love Rock N' Roll and Crimson & Clover to 23 different labels, all of which rejected her. But this didn't stop her from finding a way to promote her records. Joan began selling hundreds of records outside of gigs from the trunk of her manager's Cadillac leading to her quick rise in stardom.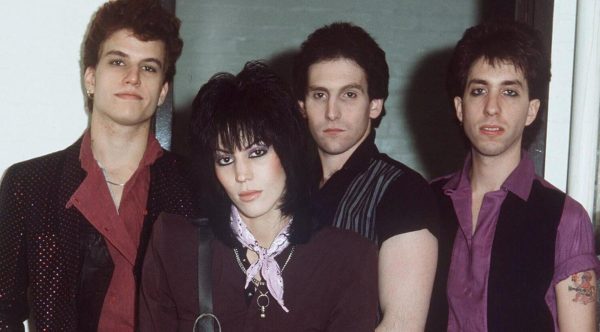 Success and Stardom
Following her rejection from major record labels, she founded her own record label Blackheart Records. "I thought since nobody wants to sign me, I'll just create my own label." Joan Jett became one of the first female artists to build a record label. Following the success of her first record Bad Reputation, in 1981, she released her record I Love Rock N' Roll with lead track I Love Rock N' Roll. The song was a hit across the globe reaching #1 on the Billboard Hot 100 and selling over 10 million copies. A string of 40 successful hits followed alongside sold out tours across the world. But her success didn't stop here. In 1988, she released her record Up Your Alley with the hit title track I Hate Myself For Loving You which peaked at #8 on the Billboard Hot 100. This record went multi-platinum with a record breaking sold out tour that followed.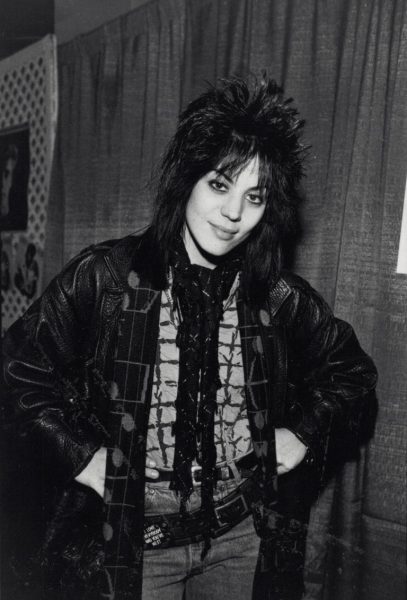 Social Work 
Outside of her work as an artist, she has worked as an activist for groups such as PETA and the United States Service Organizations. During the war in Iraq, she visited military camps in Afghanistan where she performed and interacted with thousands of soldiers. "Most artists will just go, perform, and then leave. I stay to interact with the soldiers, talk about their families, and build a bond with them. When they ask me "Why are you here?" I tell them "Because you are here fighting for us." Her social work has had an undeniable impact throughout the world. 
After decades of breaking barriers against gender norms in the rock n' roll industry, she was inducted into the Rock N' Roll Music Hall Of Fame in 2015. "I was amazed, honored and flabbergasted. It all felt so surreal. Looking around, I felt complete." Joan Jett has unshackled feminism throughout the rock n'roll industry since the beginning of her career proving to a male- dominated industry that girls can indeed play rock n'roll. "Girls see these defined roles they're supposed to follow in life, but when I was a young child, my parents told me I could be anything. I figured out it was a social thing, what women were allowed to do. At a very young age, I decided I was not going to follow women's rules." Today she continues to tour the world with her band The Blackhearts and is regarded as the Queen of Rock N Roll–and of course, still, doesn't care about her Bad Reputation!